Services
Consulting
Pond & Lake Survey- LPM can perform a survey of your pond or lake to  evaluate water quality, a basic depth profile,  aquatic vegetation, drainage, wildlife issues, erosion.

Fisheries Management- LPM can evaluate and design a plan to meet specific fisheries goals for your pond or lake.  Electrofishing surveys, juvenile fish sampling, fish tagging and record management, water quality improvement, habitat improvement, increasing of productivity for faster growth.

Pond Construction Design & Consultation

- planning the pond to meet your goals for aesthetics, and function. We can work with your excavation contractor to make your pond or lake function well to produce fish, fit well into the landscape, and avoid erosion, vegetation, and safety issues.



Management Contracts
Management contracts are available by LPM to meet your specific goals.  If you have a recreational pond or lake and want to improve fish production or if you have retention ponds on your commercial or residential property that need to be maintained to keep your property looking its best, we can help with an effective and affordable plan.
Monthly contracts keep expenses predictable and keep your pond looking and functioning its best all year long.  Having a qualified biologist visit your pond on a monthly basis evaluating and addressing issues in a timely manner keeps your pond or lake healthy and keeps your property looking its best.  We work directly with private pond and lake owners,  property and community management companies, RV parks, homeowner associations, and commercial properties.
Equipment Sales and Service
LPM offers high quality water management equipment  for ponds & lakes.
Professional assistance with product selection, project design, professional installation, setup, and service.
Diffused Aeration

- proper design and installation of diffused effectively and efficiently aerate any size pond or lake.  Click HERE to learn more. 


Fish Feeders

- assembly and set up of a fish feeder and feeding of  a high quality fish feed will dramatically increase growth and productivity of your fishery.  Click HERE to learn more


Professional Filtration

- Filtration for water features, koi ponds, aquaculture, industrial, and wastewater.  Ultraviolet filters for sterilization of water and the best quality bead filters in the industry with filtration to 10 microns.  
Retention Ponds
Stormwater retention ponds in residential and commercial settings need to be maintained to keep them healthy as they age as well as providing an acceptable appearance in your landscape.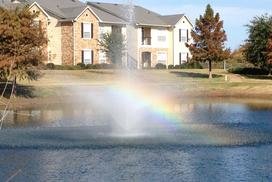 Recreational & Fishing Ponds
Recreational ponds can benefit from water and vegetation management. Your pond can grow a healthy, robust population of fish that you can enjoy for fishing, eating, and bragging about.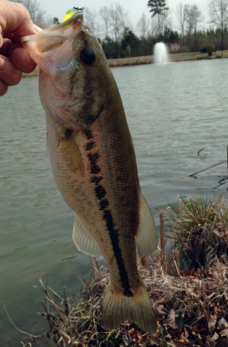 Industrial & Wastewater Ponds
Industrial, septic/sewage ponds, and agricultural waste ponds all provide a valuable function of processing high nutrient waters. Consulting, management, and products are available to improve performance as well manage vegetation.